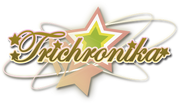 ​A three piece boy band whose theme is the galaxy. They're one of the main bands in the game and anime.
Shown as one of the most popular band when being able to performed in a big stadium/stage with lots of fans.
This band is one of the many fan favorite bands of the game.
Ad blocker interference detected!
Wikia is a free-to-use site that makes money from advertising. We have a modified experience for viewers using ad blockers

Wikia is not accessible if you've made further modifications. Remove the custom ad blocker rule(s) and the page will load as expected.